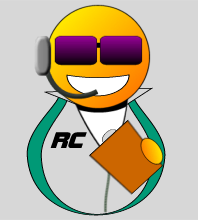 Home
Lap Timers
Screenshots
Tutorials/Race Formats
System Requirements
Download
Scorpius Wireless
Race Coordinator Digital
Drag Race Coordinator
FAQ
RC Charity
Contact

Race Coordinator is dedicated to my son Noah who left us too soon, but is and always will be loved.
Race Coordinator is a free alternative slot car lap counting software package for the PC. It contains a wide range of racing options from the most basic Round Robin races to the most complicated multi-race events that include Practice time, one or more Qualifying races, and a Finals.

Race Coordinator supports an unlimited number of drivers per race and an unlimited number of lanes on the track. Yes, that's right, unlimited.

Race Coordinator supports all the common track interfaces and sensor types:

IR Sensors
Reed switches
Dead strips
Web Camera
Trakmate
Parallel port
Game Port
Carlson USB Sensor Trak
DS200, DS300, DSxx
Phidget sensors and relays
USB Slotmaster
Arduino
Titus/Bfpe
Track call buttons and master/per lane relays

As separate applications, Race Coordinator also supports several different digital track interfaces:

Scorpius Wireless
Scalextric Sport Digital (SSD) w/ Pit Lane Pro support
---
Features
Race Coordinator also provides an impressive list of features that will accommodate the smallest basement races and the largest club races. To the right is an example of the Race Wizard which walks you through each and every race option in Race Coordinator.

Here is a bullet list of the most significant features:

Skinnable race screens.
Several built in heat rotation formats including round robin, solo racing, and single lane heats.
Custom heat editor. Any rotation you want to use you can, all you have to do is create it.
Analog fuel support.
Per lane relay support.
F1 style scoring support including bonus points for things like fastest lap in the race.
Step-up race support.
Driver grouping.
Team racing.
False start detection and handling.
Permanent storage of race stats and the ability to export them to Microsoft Excel anytime after the race has finished. See the Download section under Miscellaneous Files for some sample exports.
Save/Load races including auto saves in the event of a power outage or other issue during a race
Season/Championship mode in which race points accumulate across the entire season

And lots more... See the Race Formats section for more details including video tutorials on how to setup various race formats.
---
Easy Race Set Up
Race Coordinator comes with a default database that has setup within it a few drivers and cars, a four lane track, and a few races to try out including a basic Round Robin race and a Practice race. For most users, these races may be exactly what you're looking for.

In any event, once you configure your drivers and races, the screen to the left may be the only screen you ever use. It doesn't get any easier than clicking on a race name or event and selecting race!

Still not convinced? Race Coordinator supports a demonstration mode in which you don't need to be hooked up to a track to run. Simply download the installer and check the "Demo" box on the main setup screen to check it out. Race Coordinator will run laps based on current race settings so you can get a feel for how things work from any PC you want.
---