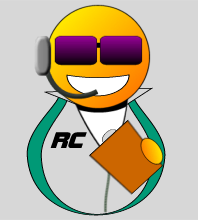 Home
Lap Timers
Screenshots
Tutorials/Race Formats
System Requirements
FAQ
RC Charity
Contact
Viasue & Race Coordinator's USB Plug & Play Product Information
Base USB System
The Base USB System is a 100% Plug & Play Unit that comes with all the hardware and software needed for lap counting and race management. You get everything you need for hardware and software for basic lap counting and race management which includes:
A CD that auto installs & auto configures the required hardware and software for you
Option rich, accurate & very stable running Race Coordinator race management software
State of the art Slot Car Racing Arduino microprocessor for very accurate racing control & for very reliable race data input and output
Reliable, sensitive & accurate solid state photocell sensors for accurately tracking laps of all car, trucks and scales
Professionally installed hardware system installed for you in the plastic track of your choice and scale
10 foot sensor cable to connect directly to your PC USB Port,
10 foot light bridge power cable
Unique Light Bridge Design that uses power from the same PC USB connection
Q&A support online and off line via the Web or setup CD
If trouble shooting is needed it comes direct from the hardware & software designers, the horses mouth so to speak
Elimination of heavy WalWart power adapters, which lowers shipping costs
Only 1 USB port is needed, which leaves other ports types including other USB ports available for muti track set up
No port to port adapters required
Plug & Play All The Way
We have professionally dealt with and over come the hardest parts of designing & building a State of the Art, Plug & Play, USB Racing System !!
The hardest part is left up to you.......
making &
breaking new track, driver & car records ;>)
Add-Ons
In addition to the base model, the following list of add-ons are available. Please contact us for for a complete list of add-ons and pricing:
Call buttons options
Master power relay options
Per lane power relays options
Longer USB cables all scales
Longer Sensor track / PC cable all scales
Infrared (IR) Emitters invisible light for all scales
Custom built LED light bridges all scales
Coupled Connections for smaller opening in the table top
The idea of the Add Ons is to provide customization thereby only charging the track owner for exactly what they need.
You only pay for what you get....no fluff or unwanted extra parts or features just the stuff ya need and or want!
But there is nothing wrong with a maxed out system with all the bells and whistles we can provide !
---
Pricing
For an up to date product and price list, including potential add-ons listed or not listed here please visit the
Viasue
website or contact us at:
'contact@racecoordinator.net'
or
'viasue@viasue.com'
---
Charity
All proceeds from the sale of this platform received by Race Coordinator will be donated in full to one of the charities Race Coordinator fund raises for. So you get a great product and a very good cause receives a donation. Everybody wins!
---
Images
| | |
| --- | --- |
| | Front side of the timing setup. This a 4 lane HO configuration. The sensors are professionally installed flat into the track piece so there's no chance the car will hit the sensor and deslot |
---
| | |
| --- | --- |
| Back side of the sensor track. The sensor wireing is professionally secured and encased to prevent accidental damage. | |
---
Installation Instructions
For a product that "just works", simply following the following installation steps:
Power off your race computer
Remove all components from the packaging and inspect them for physical damage. If anything appears physically damaged please do not delay and contact us for further instructions
Install your new sensor track pieces in your layout. Although housing has been professional secured, take care not to be too rough with the installed sensors and the underside wiring
You will notice a notched area in the protective wire cover under the track. This is used with great care so you can, more easliy redirect the cable through the table top or leave as is out the side
Install the light bridge by centering front to back and side to side over the sensors installed. Be sure the light bridge power cable is on the same side as the PC sensor cable in your track
With the PC off, Plug the sensor cables and light bridge cables into the provided micro-processor connections
With the PC off, Plug the USB cable into the micro-processor unit
With the PC off, Plug the PC end of the USB cable into your PC
Power on your race computer only after connection of all of the hardware

If or When

Your Windows PC asks / offers to Install Software Drivers or software files

"Cancel / Abort Windows effort to install it's software driver files

."
The RMS software driver installation will handle software driver install for you automatically, by installing the proper software drivers, that have been tested for your system.

Insert the installation CD into your PC CD-Rom drive

The RMS installer on the majority of PC's will auto-run, however if it does not, browse the CD and double click the "RaceCoordinator_v*.exe" file to run the installer manually
The installer will install .NET 4 if need be and the Arduino drivers. If you are prompted with windows dialogs asking if this is okay please make sure to accept the installs, including accepting un-certified drivers and such.
The installer will auto-configure the RMS for you. However you must give it permission to by selecting your track and clicking "Auto Configure"

If this is the first time you've installed Race Coordinator, there will be only one track and it will be selected by default, simply click "Auto Configure" and the installer will do the rest.

Once installed you should be ready to race. Race Coordinator comes with some default drivers icons and race configurations. Give them a try and have fun!
To quickly and correctly understand all of the great features in RC please visit the online RC video tutorials
---
Technical Support/Questions/Comments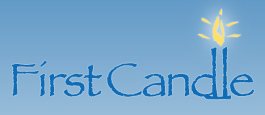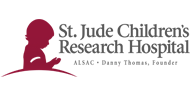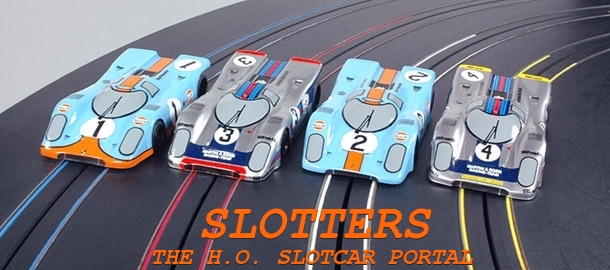 Race Coordinator Copyright (C) 2010-2012 DPASoft